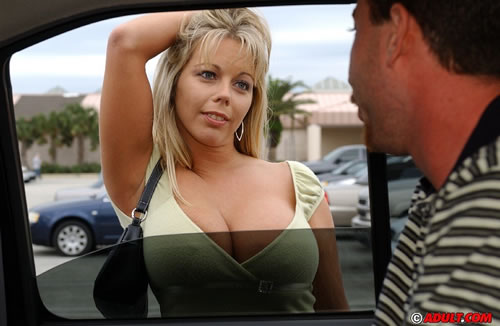 Its hard to believe that Amber Lynn started her career in the adult industry in 1984! She still looks fucking amazing at the age of 43! Check out those huge tits! In this installment of "Milf Cruiser," Amber Lynn plays a soccer mom that lost her car in the mall parking lot and gets picked up by a guy that has a thing for milfs. These guys just drive around and look for hot moms to ask for sex…they never get turned down. It just proves that once a hottie turns a certain age she hornier than a sailor on shore leave!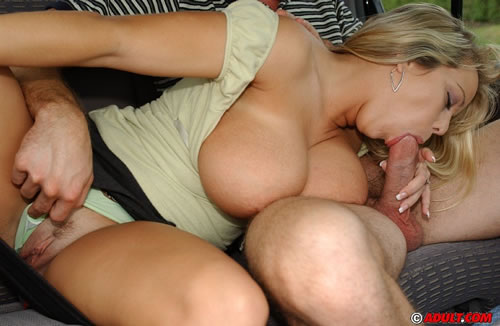 Milfs are fucking sexy has hell! They know what they are doing and can please a guy unlike some younger pussy. Amber Lynn sucks this guy off in the backseat of his car and then goes back to his place to ride him hard. If hot moms are what you are into, definitely check out Amber Lynn in Milf Cruiser.
CLICK HERE TO SEE MORE PHOTOS AND VIDEOS OF AMBER LYNN.