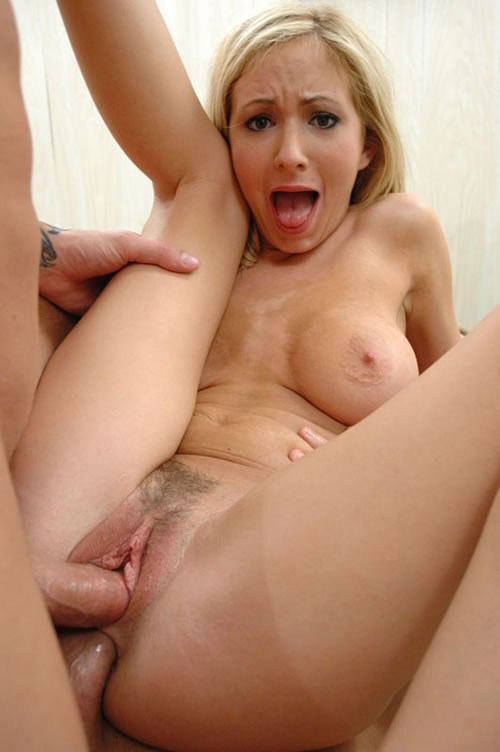 Hillary is finally ready to take her adult career to the next level. She decided she was going to not only do anal for the first time, but she was going to do DP! This slut is beyond hardcore. "Her First DP," was able to convince Hillary when she found out which stunt cocks she would be fucking. Hillary handled her first dp like a real pro. Yeah, she looks like she was in pain the whole time, but that is what makes the video so fucking hot!
Holy Shit! These guys can cum forever! You won't believe how much cum she gets all over her by the time these guys' cocks are finished exploding. This is just one photo out of the long jizzin' scene in the video. Her tits look funny in the set of photos, but all the jizz on her face makes up for it. Hillary may have even got a load in her eye!
CLICK HERE TO SEE MORE PHOTOS AND VIDEO OF HILLARY'S FIRST DP.