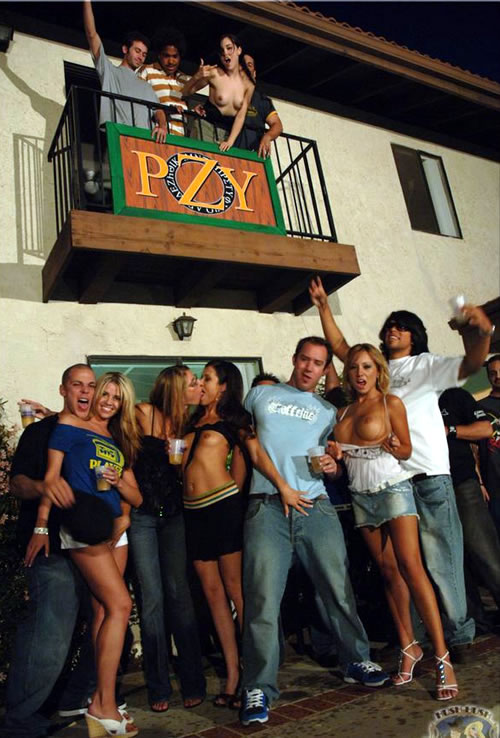 The guys of PZY know how to throw a good party… Invite as many sluts that you know and something crazy is bound to happen. Jasmine (the slut with the white shirt on) showed up at the party wanting to have some fun and did she ever! She brought along her wild friends and got the party started.


After a few beers and a lot of flashing her tits, Jasmine was ready to find the guy she wanted to fuck. The party was going on inside and out, but she was really into fucking outside where everyone could watch her. She knew she could make this guy cum easily so, she wanted everyone to see her in action. She rode down the slide on the guys cock! Everyone at the next party is going to get in line to fuck this coed after that stunt!
CLICK HERE TO SEE MORE PHOTOS AND VIDEO OF JASMINE IN ACTION!