You may or may not remember a previous post of mine, Sperm Swap that starred Jasmine in a foursome with Tommy and Ginger and a stunt cock.  After seeing her in action in this hot video, you are going to have to check out that one.  It's a must see!  Jasmine gives an amazing performance in this episode of Ass Traffic and earned herself a 5 star rating!  All the porn sluts out there know that isn't the easiest thing to do.  Take a look at Jasmine.  She gets 5 stars from me just by looking at her.  I would give her 10 if possible after watching this episode.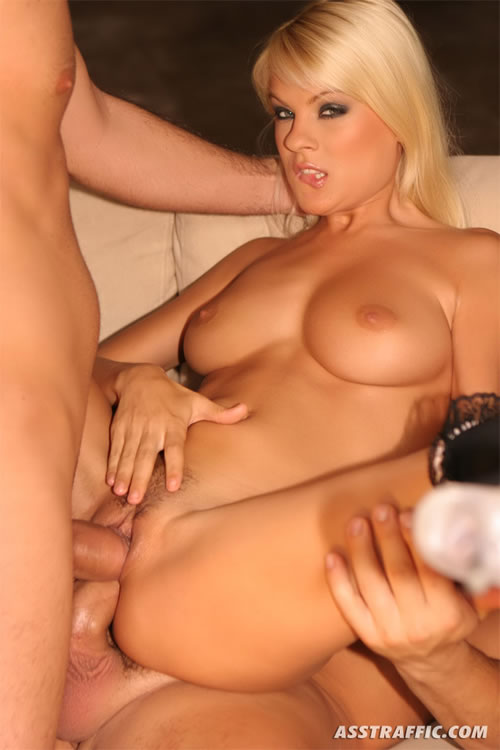 Damn, she is so fucking sexy!  She has two massive cocks in her pussy and ass and she still manages to look amazing.  Her body is smokin' and this photo captures Jasmine's power to seduce.  My cock was throbbing as I skimmed through her gallery.  I couldn't get the video opened fast enough.  Get your stroke on to Jasmine playing with her ass and then having it pounded by two massive cocks!
CLICK HERE TO SEE MORE PHOTOS OF JASMINE AND HER 5 STAR VIDEO.