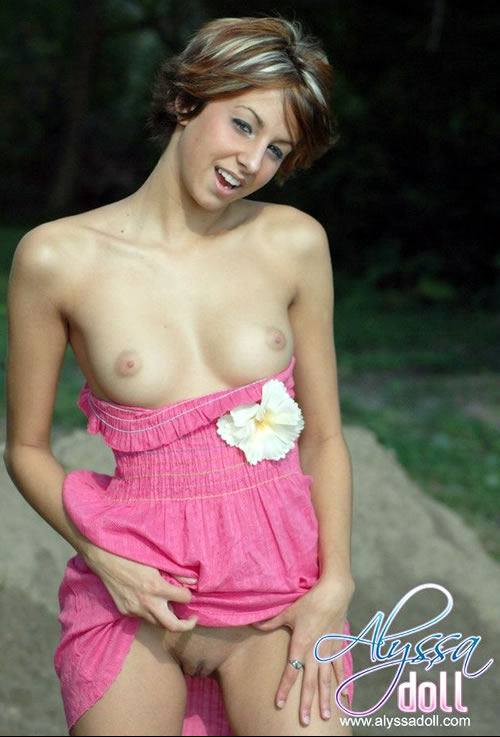 "We shot these pictures right before I was supposed to go meet some friends for brunch. We went out back and began shooting where I could show off my dress. I loved raising it up and showing off my ass and pussy as the wind blew against my naked flesh. It turned me on and left me wanting to feel a whole lot more. The most I could really do at that point in time though was pull down my top and expose my tits to the breeze as well. I liked showing off in the back like this, being naughty when I was supposed to be going out. And, I'm going to keep up my naughty behavior today because, as you can see, I'm not wearing anything under my new pink sun dress!" – Alyssa Doll
—————————————————————————
Alyssa Doll is a cute skinny teen with tight tits, a round ass and a hairless pussy. Alyssa has a sweet pussy. I will post some of her pussy shots because she has an amazing natural camel toe. Get your stroke on to her high definition videos. Alyssa loves spreading her pussy on cam. Spank your monkey to Alyssa Doll!
CLICK HERE FOR MORE PHOTOS AND VIDEOS OF ALYSSA DOLL.